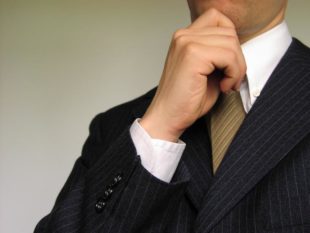 Target: Donald Trump, President of the United States
Goal: Do not dismiss government employees for doing their jobs and telling the truth.
In the span of a few days, a decorated Navy captain was relieved of duty and called "stupid" for attempting to save his crew from a COVID-19 outbreak. A respected intelligence official was fired in the middle of the night for no apparent reason. If these disturbing trends continue, then the nation's inspector general for healthcare services could be next, as a report outlining the critical backlog of COVID-19 testing and emergency medical supplies has drawn the president's ire. In order for the country to survive this crisis, it must rely on trusted experts. The politically motivated dismissal of these men and women for doing their jobs must end now.
The firing of USS Theodore Roosevelt Captain Brett Crozier by the acting Navy secretary is particularly troubling because this man was alerting superiors to an increasingly dire health situation aboard his aircraft carrier. Sending an urgent letter alerting officials to the infection and potential imminent death of crew members earned the captain a scolding from President Trump, termination and insults from Secretary Thomas Modly, and a standing ovation from the crew members he safeguarded. Outrage followed, with demands for an investigation into the dismissal and for Secretary Modly's own dismissal. Unfortunately, the seeming attempt to cover up federal mishandling of the ongoing pandemic would later continue. During a public briefing, the president spent more time berating reporters and questioning the pedigree of the inspector general for Health and Human Services than addressing the urgent concerns outlined in the inspector's report.
President Trump did, however, find the time to fire another inspector general in a late-night letter that gave no other cause for dismissal than a "loss of confidence." Intelligence Community Inspector General Michael Atkinson likely lost this "confidence" when he honored his oath of duty and sent the Ukraine scandal whistleblower's complaint to Congress several months ago. So, in the midst of the biggest national emergency in many Americans' lifetimes, the president of the United States is still apparently carrying out his revenge campaign against "disloyal" employees.
Sign this petition to demand President Trump put the welfare of the people before his personal grudges.
PETITION LETTER:
Dear President Trump,
At a recent press conference, you claimed you would "take a look" at the dismissal of Navy Captain Brett Crozier. A short time later, the Navy secretary apologized for his disparaging remarks against the captain but made no attempt to remedy the action that cost Captain Crozier his livelihood.  You must use your influence to remedy this injustice. A man who served this country honorably for so long deserves better.
No leader should operate from scorn or attempts to obscure the truth. Unfortunately, your performance at recent press conferences demonstrates this exact destructive mindset. Dismissing an attorney general's report on critical lags in federal health responses will not make those shortages or the lives lost because of them go away…just as denial of the extent of COVID-19 did not make the virus disappear….and just as your continued firing of career employees associated with your impeachment will not make that event evaporate from history.
Mr. President, it is well past time to step up and lead with integrity. Stop using the highest office in the land as a weapon to air your grievances and settle old scores. This trying period—and the actions you choose to take—will define your presidency. Let truth, transparency, and unity win the war.
Sincerely,
[Your Name Here]
Photo Credit: Johnny Magnusson